Are You Looking For
Assisted Living Near Me
When it comes to assisted senior care, there are so many places that can feel the same way as everywhere else. At A Place To Call Home, we stand out, both in services and quality. We make sure all of our residents are comfortable and build a beautiful community of friends that makes it feel like a family. When you're here, you're not just in an assisted living building; you're at home.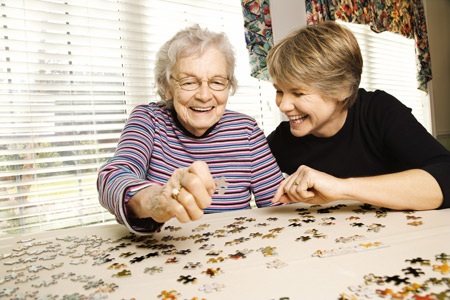 We have senior care experts who specialize in several different areas and can give specialized care to your loved one. With events, activities, and a community atmosphere, A Place To Call Home is the best adult family home for your loved one and a place that they can call home for years to come. When your loved one is staying with us, they get incredibly personalized care.
Many nursing home facilities have such high ratios that some residents may not even get the attention they need. We have the best caregiver to resident ratio around. It means that not only is it a low-stress environment for your loved one, but they are cared for by someone they can consider a friend. That level of personal care is something that we pride ourselves on and what keeps our residents wanting to stay with us. It helps keep the cost of care much lower than other assisted living facilities. It also allows our residents to get more personalized attention and a stronger relationship with our residents.
Alzheimer's Care
If you have a loved one who is suffering from symptoms of Alzheimer's or is suffering from the disease, A Place To Call Home is the perfect home for your loved one. We have experienced staff who specializes in Alzheimer's care. Our goal is to improve the resident's quality of life. We try to slow the progression of the decline and treat our patients properly with the right medications. Our team has stayed dedicated to making them feel comfortable through this process.
Dementia and Memory Loss Care
Dementia is an overall term that describes the group of symptoms that go with the decline of memory or thinking skills. People often group severe memory loss as a normality of the aging process, but this is not the case. Short-term memory is usually the first memory trait that disappears. Patients that are suffering from dementia and other memory-loss issues require an exceptional level of care. A Place To Call Home is Vancouver's choice for dementia services and memory care, due to our well-trained, experienced, and friendly dementia care experts. With over 20 years of experience in the community, we can offer so much to our residents. We are proud to say that we have the best ratio of caregivers to residents around. It allows more one on one care, more attention to our residents, and will enable us to build a stronger relationship with our residents. That is rare in sizeable overbearing dementia care facilities. 
Hospice Care
Finding the right hospice care for your loved one is a difficult task. Many factors go into finding the best hospice care. Finances, religion, and personal preference can all play a vital role in determining who you choose as your hospice provider. It's a sensitive time for the family, and we understand that at A Place To Call Home. As a full-service adult family home, we also offer hospice services. Our professionally certified staff is experienced and can provide specialized care for your loved one. Our hospice care is tailored to your loved one's situation, making it more personalized than other hospice facilities. The main goal of our service is to try and reduce any potential suffering a patient may come across as they move into the final stages of their lives.
Vancouver Retirement Community
Retirement can be a stressful time for our loved ones, as they tend to need more detailed attention as they age. In some circumstances, they have no one around to meet those consistent needs that they may have. Several different factors weigh into the decision to move a loved one to a retirement home. Age, the inability to take after themselves, and failure to do basic household and daily tasks are just some of the factors that can influence the decision. Make sure you pick the right retirement home for your loved one! A retirement community should be just that: a community! A Place To Call Home is one of the best assisted living facilities in the Vancouver, WA area and offers advanced care for seniors who are ready for the next stages of their life. Our experienced and licensed staff can provide a safe environment, fitness and physical therapy options, a healthy diet, help with daily tasks, and fun activities! Seniors thrive in a community setting with other seniors that they can interact with regularly!