Alzheimer's Services Specialists in Vancouver WA
Alzheimer's is the most common classification of dementia in the United States. Finding a facility that specializes in Alzheimer's care and memory care is extremely important. It's one of the most severe diseases that affect the vast majority of people ages 65 and over and accounts for between 60-80% of all dementia cases. As a degenerative disease, it gets worse over time, and it can start forming nearly 20 years before symptoms begin to show. There are several different stages of Alzheimer's (pre-clinical, mild, moderate, and severe), and it is usually first diagnosed most often in the mild stage.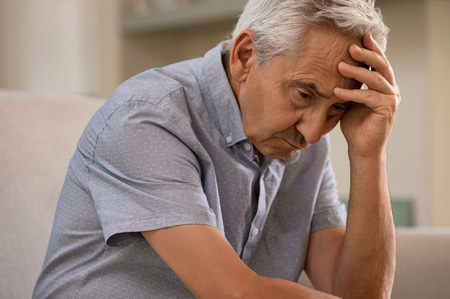 Each stage has its signs. Here are some of the symptoms of each:
Mild Alzheimer's
Memory Loss
Repeats Questions
Wandering or Getting Lost
Moderate Alzheimer's
Inability to learn new things
Problems coping with new situations
Trouble recognizing family and friends
Severe Alzheimer's Trouble communicating
Increased sleeping
Skin infections
If you have a loved one who has Alzheimer's or these symptoms, it may be time to find an Alzheimer's care facility to take care of them. A Place To Call Home has experienced and professional caregivers that specialize in care for patients with Alzheimer's disease and other memory loss conditions. Keep your loved one safe and achieve peace of mind with 24-hour care from professionally trained and certified caregivers.
At A Place To Call Home, for our Alzheimer's patients, our goal is to improve our patient's quality of life. We also attempt slowing the overall progression of the decline and treat them properly with medications. We have a staff dedicated to providing the best care for our residents and making sure that they are incredibly comfortable and safe in their condition.
Why you should choose A Place To Call Home for your Alzheimer's care
A Place To Call Home is Vancouver's choice for memory care services, due to our well-trained, experienced, and friendly Alzheimer's care experts. With over 20 years of experience in the community, A Place To Call Home offers so much to our residents. We are proud to say that we have the best ratio of caregivers to residents around. It allows more one on one care, more attention to our residents. It also allows us to build a stronger relationship with our residents, which extensive overbearing Alzheimer's care facilities don't generally have.
Our mission is to help raise the level of overall care in the senior community. Care is more than a business to us; it is our passion. With a beautiful home, fantastic surroundings, a professional and caring staff, and a small number of residents, A Place To Call Home is just what it sounds like: a home. We offer natural amenities like spacious farmland and acreage and a gardening area for all of our residents to enjoy! There are also fun and engaging activities like pet therapy, music therapy, weekly Tai Chi, and games, including card games and board games. We love celebrating holidays with residents' families, as well!
At A Place To Call Home, we make sure that all of our residents feel like they are right where they are supposed to be: at home. Call us today to schedule a visit or ask us any questions you may have with what we offer in all of our Alzheimer's care services!