High-Quality Hospice Services For Your Loved One
At A Place To Call Home, we understand that finding the right hospice care for your loved one can be difficult. It's a compassionate part of your loved one's life, and we know that it's sensitive to the family. A lot of factors go into finding the right hospice care, including financial, religious, and other personal factors. The most significant factor when looking for proper hospice care, however, should be the quality of care. At A Place To Call Home, we are a full-service adult family home and memory care facility in Vancouver, WA. We offer experienced and professional hospice care that is genuine and explicitly tailored to your loved one's specific situation. Every patient is different, so having that particular level of personalized care is essential.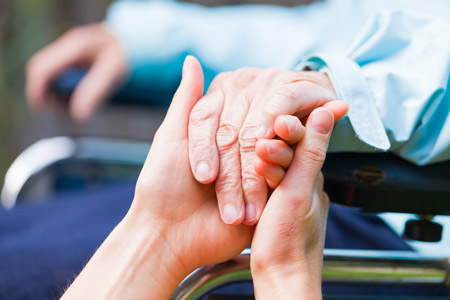 When you are looking for hospice services, A Place To Call Home is there to meet all of your loved one's specific hospice needs.
What is hospice treatment trying to accomplish?
Our main goal with hospice care is to try and reduce any potential suffering that our patients come across as they move into the final processes of their lives. It is a challenging and painful time for them and their families. It's our caregivers' mission to provide your loved one with the highest quality of care possible. Our care plan focuses on the following:
Medical Issue Management: Maintaining proper nutrition and hydration, looking out for any possible infections, and managing all medications. We work with each residents' primary doctor to make sure they get the best care possible.
Symptom Treatment: Treatment of pain, anxiety, nausea, etc. Our experienced and licensed staff understands how to control symptoms of different illnesses and promote the comfort of our residents.
Counseling: Providing support for patients and families due to the possibility of overwhelming stresses that come along with terminal illness.
Creating A Support System: Paying attention to the personal values of the patient and family and helping guide them through the process.
Bereavement Counseling: Helping families of patients with their mourning process and closure after the death of their loved one.
Why should you choose A Place To Call Home as your hospice provider?
At A Place To Call Home, we pride ourselves on providing our residents with the highest quality of care. We make sure that their time here is unique, special, and as comfortable as possible. We are a doctor-owned, advanced care center that specializes in senior care, hospice care, and Alzheimer's care. Our goal is to raise the level of care in the senior community, especially that of hospice care. We know that it is a challenging time for any patient and their family. We do our absolute best to keep both the patient and the family comfortable during this tough time.
Hospice Services
At A Place To Call Home, we use only the best technology and equipment for our residents to help improve their quality of life. It is extremely crucial that patients with life-threatening illnesses have equipment that can improve their overall mobility, help reduce any pain they have, make breathing easier for them, and help improve the quality of their sleep. Generally speaking, there are four key "levels" to hospice care. The four levels are Routine Home Care, Continuous Home Care, General Inpatient Care, and Respite Care.
Routine Home Care
Routine Home Care is the basic level of care under hospice. It includes basic nursing services, counseling services, medications, and therapy services.
Continuous Home Care
Continuous Care has a nurse or health aide remaining with the patient in their home environment for up to a 24 hour period. The patient's level of care is reevaluated every 24 hours. Most of the time, this type of care is required with symptoms like pain that hasn't been relieved, severe nausea, anxiety, or panic attacks.
Inpatient Care
Inpatient Care is best suited for patients that have symptoms that are so severe that they cannot receive the right treatment in their home environment. Inpatient Care allows the patient to receive around the clock attention from the nursing staff to make them more comfortable.
Respite Care
Respite Care services are more for the family of the patient, rather than the patient themselves. If a family member or caregiver is in need of a break, or respite, due to stress or other circumstances. The patient can be temporarily admitted to an inpatient environment for care. There is only a five-day limit for respite care and the patient is discharged after that time period. A Place To Call Home can determine the best level of care for your loved one. We have all the necessary equipment and educated staff that is properly certified in hospice care treatment.
Bereavement Services
A vital part of hospice care is bereavement services for loved ones. Bereavement services help loved ones and family members anticipate reactions brought on by grief and it provides ongoing support for those affected after their loved one passed on. Grief is normal. You may experience mental, social, emotional, or even physical grief. We are committed to providing information and counseling resources for any reaction that a family member may be dealing with in their period of grief. Our bereavement services can help family members better understand and move forward in their process. We help people enable their expressions of feelings and thoughts. We help identify and develop healthy coping mechanisms. We can help families solve problems and help them with guidance about making decisions. The hardest part of this time of their life is that they will have to adapt to life without their deceased loved one. Our bereavement care can help with those issues and help loved ones and family members learn to move forward in life.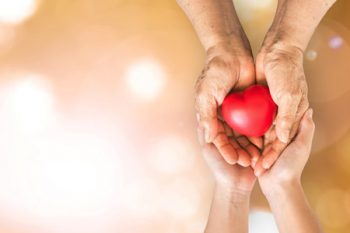 Our mission is to help raise the level of overall care in the senior community. Care is more than a business to us; it is our passion. With a beautiful home, beautiful surroundings, a professional and caring staff, and a small number of residents, A Place To Call Home is what it sounds like: a home. We offer natural amenities like spacious farmland and acreage and a gardening area for all of our residents to enjoy! There are also fun and engaging activities like pet therapy, music therapy, weekly Tai Chi, and games, including card games and board games. We love celebrating holidays with residents' families, as well!
At A Place To Call Home, we make sure that all of our residents feel like they are right where they are supposed to be: at home. Call us today to schedule a visit or ask us any questions you may have with what we offer in all of our hospice care services!