Find a Dementia Services Facility in Vancouver WA
While it is not necessarily a specific disease on its own, dementia is an overall term that describes the grouping of symptoms that go with a decline in memory or thinking skills. They affect a person so much that they can no longer perform necessary everyday activities. Alzheimer's disease is the cause of about 60-80% of all cases of dementia. People often group severe memory loss as a normality of the aging process, but this is not the case. Other areas affected by dementia can include the following:
Communication
Focus and attention span
Reason and judgment
Vision and spatial awareness
Short-term memory is usually the most significant portion of the mind that is affected first. Simple things like appointments, bills, and names are forgotten. When these things start to happen, it may be time to seek out support and help for your loved one and their living situation. A Place To Call Home is proud to be a full-service facility that offers experienced and professional dementia care services for the residents of Vancouver, WA, and the surrounding area.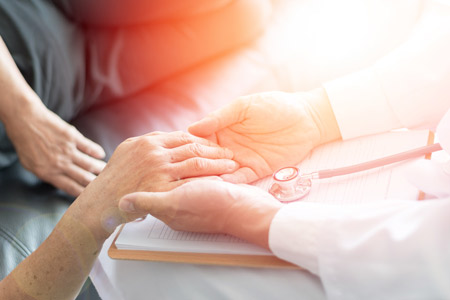 How can we help your loved one with their dementia?
When looking for dementia care services for your loved one, you may have questions about what goes into the care for our residents. For patients that are suffering from Alzheimer's, dementia, or other memory loss conditions, they must receive an extremely high level of care. At A Place To Call Home, we offer dementia care services that serve a purpose. The main goals of our dementia care services are to create meaning in your loved one's life. We want to make them feel comfortable in their surroundings, and help them feel safe in our beautiful home. At A Place To Call Home, we offer activities and care to help stimulate the memory of our patients, which can help possibly slow down the progression of their dementia. It's important to us that we do as much as we can to help keep your loved one's most precious memories from fading away.
Why is A Place To Call Home right for your loved one?
A Place To Call Home is Vancouver's choice for dementia services and memory care, due to our well-trained, experienced, and friendly dementia care experts. With over 20 years of experience in the community, A Place To Call Home offers so much to our residents. We are proud to say that we have the best ratio of caregivers to residents around. It allows more one on one care, more attention to our residents, and will enable us to build a stronger relationship with our residents. That is rare in sizeable overbearing dementia care facilities.
Our mission is to raise the level of overall care in the senior community. Care is more than a business to us; it is our passion. With a beautiful home, fantastic surroundings, a professional and caring staff, and a small number of residents, A Place To Call Home is what it sounds like: a home. We offer natural amenities like spacious farmland and acreage and a gardening area for all of our residents to enjoy! We also provide fun and engaging activities like pet therapy, music therapy, weekly Tai Chi, and games, including card games and board games. We love celebrating holidays with residents' families, as well!

At A Place To Call Home, we make sure that all of our residents feel like they are right where they are supposed to be: at home. Call us today to schedule a visit or ask us any questions you may have with what we offer in all of our dementia care services!