Senior Memory Services in Vancouver WA
As our loved ones grow older, they may find that their memory starts to fade. It can begin to disrupt their everyday lives. Forgetting names, scheduled appointments, medications, or important events can be a sign that they are beginning to lose their precious memory skills. It is a sign of Alzheimer's disease, dementia, or other memory loss issues that can occur with elders. Other symptoms of memory loss can be:
Challenges in solving simple problems
Difficulties in completing familiar tasks
Confusion with places or time of day
Troubles understanding images and loss of some vision
Problems with speaking or writing
Poor judgment or decision making skills
Decreased work and social activity
Misplacing everyday items or inability to retrace steps
Mood changes or personality changes
If you have noticed any of these happening with your loved one, it may be time to look into finding them quality memory care. When this occurs, you may find yourself stepping into the role of the caretaker. It may become stressful, and you might need more resources than you have. Don't let your loved ones lose their sense of self or remain defined by their memory loss issues. Find the right memory care center with a staff that is certified and focused on helping your loved one with their memory care.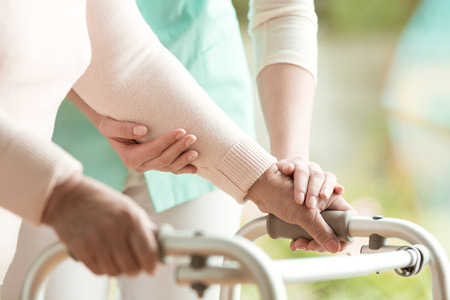 What is the purpose of memory care services?
When looking for memory care service for your loved one, you may have questions about what it truly entails. For patients that are suffering from Alzheimer's disease, dementia, or other memory loss conditions, they must receive a high level of care. At A Place To Call Home, we offer memory care services that have a purpose. The goals of our memory care services are to create meaning in your loved one's life and make them feel comfortable and safe. We offer activities and care to help stimulate the memory of our patients, which can help possibly slow down the progression of their memory loss condition. It's important to us that we do as much as we can to help keep your loved one's most precious memories from fading away.
A Place To Call Home provides a safe and secure place for your loved one. With memory loss, wandering can be a common issue. Our staff keeps all of our residents safe and at the facility. The activities that we have to offer our residents help keep them engaged and make their days meaningful.
Why should you choose A Place To Call Home as your memory care specialist?
A Place To Call Home is Vancouver's choice for memory care services, due to our well-trained, experienced, and friendly memory care experts. With over 20 years of experience in the community, A Place To Call Home offers so much to our residents. We are proud to say that we have the best ratio of caregivers to residents around. It allows more one on one care, more attention to our residents, and will enable us to build a stronger relationship with our residents. That is something not found in sizeable overbearing memory care facilities.
Residents will have access to licensed nurses at all times and will have the proper assistance with most of their essential needs like bathing and dressing. We also offer our residents housekeeping and laundry services! Your loved one will have access to healthy meals, medication management, exercises to spark their creativeness and bring more meaning to their daily routine! With all of these services available for our residents, we make sure that they feel like they are not just in another nursing care facility. We want our residents to feel like they are at home again.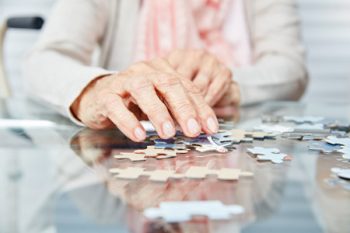 Our mission is to help raise the level of overall care in the senior community. Care is more than a business to us; it is our passion. With a beautiful home, fantastic surroundings, a professional and caring staff, and a small number of residents, A Place To Call Home is what it sounds like: a home. We offer natural amenities like spacious farmland and acreage and a gardening area for all of our residents to enjoy! There are also fun and engaging activities like pet therapy, music therapy, weekly Tai Chi, and games, including card games and board games. We love celebrating holidays with residents' families, as well!
At A Place To Call Home, we make sure that all of our residents feel like they are right where they are supposed to be: at home. Call us today to schedule a visit or ask us any questions you may have with what we offer in all of our memory care services!