Adult Family Home in Vancouver WA
When the time comes to look for a quality assisted living home for your loved one, it's crucial to find one that can fit all of your loved one's needs. Retirement can be a stressful time for our loved ones, as they tend to need more detailed attention as they age. In some circumstances, they have no one around to meet those consistent needs that they may have. That's why A Place To Call Home is should be your choice for an excellent assisted living retirement home for your loved one. As one of the top advanced care centers in the Vancouver WA area, we are proud to meet all the needs of our residents, whatever they may be. We are a full-service senior adult care center offering assisted living care, as well as memory care, Alzheimer's care, and dementia care. Whatever services you need for your loved one, A Place To Call Home can provide them with the perfect quality of care that they deserve.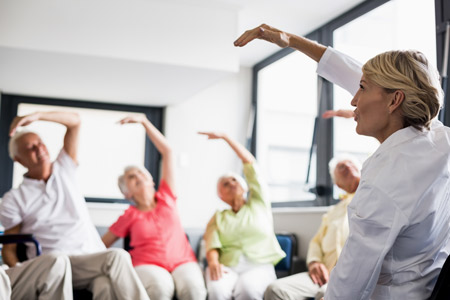 Reasons To Consider An Adult Family Home
People might ask, "why should I choose an adult family home for my loved one?" Many different reasons can contribute to choosing a retirement home for your loved one. Some might include:
Age
Difficulty with self-care
Declined ability to perform daily tasks
Deciding to move a loved one into a retirement community has its benefits, however. Many include a wide variety of activities and other perks to help ease the transition. Some benefits of choosing a retirement home include:
Safety: When nursing staff is on hand, residents are much safer. They have more availability to meet immediate health and safety needs.
More fitness and physical therapy options: A retirement community can offer more when it comes to fitness options. Physical therapy helps keep bodies moving and healthy.
Healthy eating options: When in a retirement home, seniors have more access to healthy eating options and don't have to worry about having to prep their food.
Help with daily activities: If a senior has issues with basic daily tasks, the staff at the facility can offer help with those tasks.
The camaraderie with other seniors: A retirement community is precisely that – a community. It's incredibly beneficial for seniors to be able to interact with other seniors and improve their social skills at their age.
Why should you choose A Place To Call Home as your retirement home choice?
A Place To Call Home is Vancouver's choice for retirement home care, due to our well-trained, experienced, and friendly nursing experts. With over 20 years of experience in the community, A Place To Call Home offers so much to our residents. We are proud to say that we have the best ratio of caregivers to residents around. It allows more one on one care, more attention to our residents, and will enable us to build a more general rapport with our residents. That is something not found in other retirement home facilities.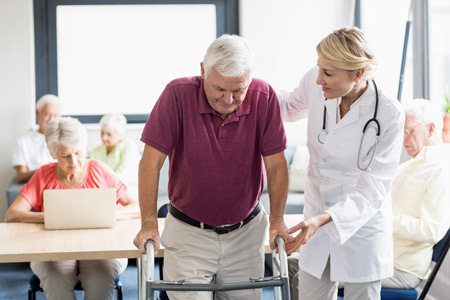 Our mission is to raise the level of overall care in the senior community. Care is more than a business to us, it is our passion. With a beautiful home, fantastic surroundings, a professional and caring staff, and a small number of residents, A Place To Call Home is what it sounds like: a home. We offer natural amenities like spacious farmland and acreage, as well as fun and engaging activities like pet therapy, music therapy, games including card games and board games, and a gardening area for all of our residents to enjoy. We love to include our residents' families in all of our facility activities for the holidays, too!
Vancouver's Favorite Adult Family Home
At A Place To Call Home, we make sure that all of our residents feel like they are right where they are supposed to be: at home. Call us today to schedule a visit or ask us any questions you may have in regards to what we offer with our retirement home services!