Nursing Care in Vancouver WA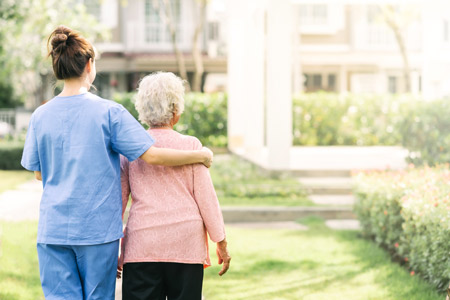 At A Place To Call Home, we take the extra mile to provide the best in service and quality. When it comes to providing seniors with experienced assisted living and memory care services, a lot of nursing homes may not deliver consistent care. A Place To Call Home prides itself on providing excellent nursing care. We make sure that all of our residents stay comfortable. Our experienced staff has built a beautiful community that helps residents feel like they're at home with their families. Our senior care experts specialize in several different areas and provide unique, personalized care to each resident. With many various events, activities, and a community atmosphere, A Place To Call Home is the best adult family nursing home for your loved one. It is a place they can call home for years to come.
Many nursing facilities have extremely high patient-to-provider ratios, limiting the amount of personalized care that residents may receive. That ratio also allows us to keep costs lower while maintaining the highest level of care possible. A Place To Call Home believes that every patient deserves to get the individual attention they deserve and the care they need. We have the best caregiver to resident ratio around. It means that we can keep a very low-stress environment for your loved one, and they get excellent care from someone they can consider a part of their family. Call us today to set up a visit to view our beautiful nursing home.
Experienced Nursing You Can Rely On
A Place To Call Home is a doctor-owned and operated senior care facility. We have experienced and licensed caretakers who know the level of care your loved one needs and deserves. Our staff is well-equipped in serving seniors that are suffering from Alzheimer's, dementia, and memory loss. Our caretakers are also well-trained in hospice care. A Place To Call Home can help your loved one make the transition to a nursing home an easy one. Staff is always on hand and available for residents whenever they need assistance. We are committed to raising the level of care in the senior community, and at A Place To Call Home, your loved one will feel like they are our family.
Why You Should Choose A Place To Call Home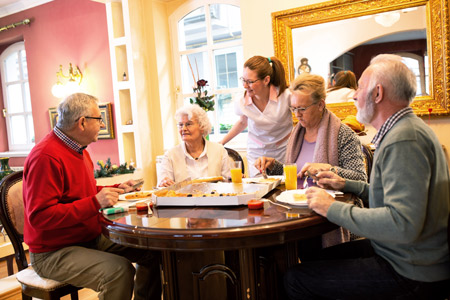 At A Place To Call Home, we're more than just a care facility, a nursing home, or an assisted living home. We're a family that your loved one can spend the rest of their years around. With well over 20 years of experience in the nursing industry, we provide all of our residents with an equal level of fantastic care at a professional and personal level. Since our goal is to raise the level of care in the senior community, it's important to us that we set the standard. So, why should you choose to have you or your loved one spend the remainder of their years at A Place To Call Home? It's simple: we will provide the highest level of personal, attentive senior care that you can find.
---
Beautiful Amenities
Amenities are an essential part of the entire atmosphere of a senior care facility. Activities like music, games, and movies are a great way to stimulate and encourage seniors to be a part of a community and a family. At A Place To Call Home, we are continually coming up with new ways to motivate our seniors and keep them having fun. We like to offer a wide variety of special activities for our senior patients. Some of the fantastic amenities that we offer our residents are:
By providing all these different types and levels of care, A Place To Call Home offers the highest quality of nursing care that the Vancouver, WA area has to offer. Our staff knows how to care for and keep all of our residents extremely comfortable. Raising the level of care in the senior community is extremely important to us and a value that we hold dear. Seniors deserve the attention and at A Place To Call Home, we strive to provide your loved ones with one on one care with experienced staff.
---
Call A Place To Call Home Today!
If you have a loved one that needs a nursing home that specializes in memory care, Alzheimer's care, or hospice care in Vancouver, WA, please do not hesitate to call A Place To Call Home. Schedule a visit today! We are more than happy to show you around our beautiful home and explain everything that we offer and let you explore our gorgeous acreage! Call us today and find out what makes A Place To Call Home so special.